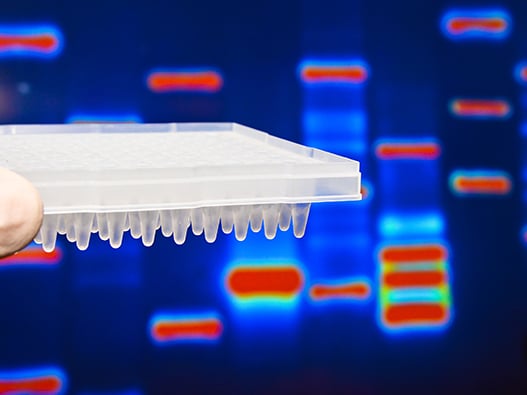 Service description
2D electrophoresis allows the separation and quantification of whole proteins, in contrast to bottom-up LC-MS/MS approaches in which proteins are digested into peptides. This separative method can be used to visualize the profile of a moderately complex protein extract or to detect different isoforms of the same protein (post-translational modifications). Qualitative or quantitative analysis can be performed with the analysis of gel images using dedicated software.
Materials to provide
Protein extracts in a buffer adapted to the 2D-DIGE approach
Further details on the project may be requested.
You will be able to exchange directly with the experts after filling in the form below.
Typical deliverables
List of significant variant spots (Excel format)
All images and quantification data can be transmitted on request.
Get started with your 2D-electrophoresis project
Please answer the fields below to be contacted by our team of scientists