Labtoo is the first solution for R&D outsourcing management in Pharma and Biotech.
During your R&D career, you may be led to consider external solutions in order to respond to your experimental issues, research of biological materials such as human samples, or advice to guide you in your regulatory procedures.
However, it is sometimes difficult to navigate through the possibilities, not only in terms of available technologies, but also in terms of the many providers that can meet your needs.
Our solution is there to support you in all your steps, thanks to our knowledge of R&D outsourcing, our rigorous qualification processes and our scientific team dedicated to your project.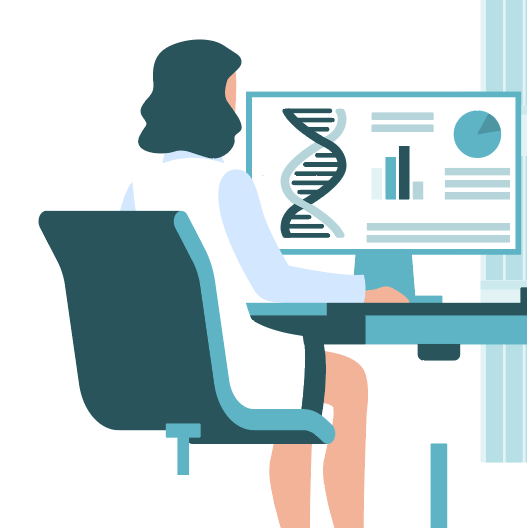 Describe your need
During a first exchange with one of our doctors in biology, we will define together the criteria corresponding to your needs. Whether it is an urgent need, a search for a unique model, rare samples, or simply a feasibility study for the budget of your next project, we are able to process your request in a very short time.
We are looking for solutions
According to the criteria defined together, the Labtoo team will look for the service companies and academic laboratories best qualified to meet your needs. We set up the legal tools to have exchanges covered by confidentiality, and make a pre-selection of the service providers capable of carrying out your study or your request.
Receive proposals
During regular exchanges with our team, you will be kept informed of the progress of our research and will receive proposals as we go along. If you wish, we can tell you the score of each proposal in relation to your criteria, according to the unique methodology developed by Labtoo.
Your project is in good hands! With Labtoo, you have an outsourcing manager dedicated to your project.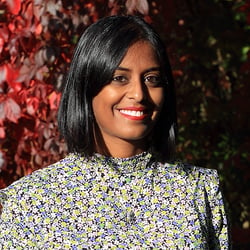 Christelle Tamby, Ph.D.
Area of expertise: Genetics
Christelle has a background in genetics and molecular biology. After working in research laboratories in Barcelona and San Diego, she settled in Paris at the Imagine Institute for rare diseases, where she studied mitochondrial disorders. She graduated with a PhD in Genetics from the Université Paris 5. After that, she joined a young CRO as a medical writer where she helped medical device manufacturers write the clinical evaluation reports for the CE marking of their products.
Florent Percher, PhD
Area of expertise: Microbiology and Virology
Florent has a background in infectiology with a PhD in virology from the University of Paris. He completed his scientific training with a specialized master's degree in innovation management at Arts et Métiers ParisTech. After completing his thesis at the Pasteur Institute, he joined Sanofi R&D. He then joined a consortium of research institutes to help VSE/SMEs in the pharmaceutical industry to find solutions to their research problems.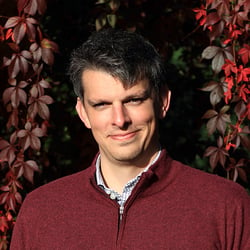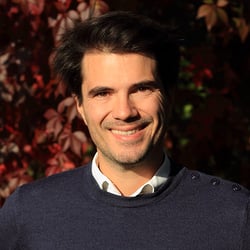 Guillaume Leboucher, PhD
Area of expertise: Biochemistry and Cancer research
Guillaume has a background in biochemistry and molecular biology. He obtained a Master's Degree from Sorbonne University. He holds a Ph.D. thesis from a work done at the National Institutes of Health, USA, in partnership with the Technion University in Israel.
Guillaume worked on cancer research during his Ph.D. and learned how to collaborate and work with other labs.
Oriane Mercadier, PhD
Area of expertise: Cell and Stem Cell biology
Oriane has a background in molecular and cellular biology. She obtained an international master's degree in stem cell biology from Sorbonne University. She holds a Ph.D. thesis from Imagine Institute of Genetic Disease. Oriane worked on bone development and regeneration during her training and presented her work in French and international conferences to share results and learn from others.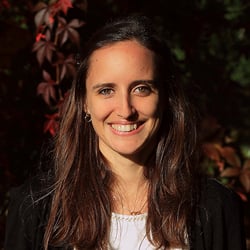 What kind of services can be found on Labtoo?
Samples and cells
Search all types of human and animal samples on Labtoo. Whether retrospective or prospective, on fresh or frozen tissue, with associated data, you have access to the samples you need for your project.
Experimentation
Experimental methods in biotechnology are very diverse, and it is sometimes difficult to navigate between innovative and gold standards. Depending on your selection criteria, our experts will accompany you in your in vitro, ex vivo, in vivo experimental approaches, as well as for your analytical technique needs.
Consulting and expertise
Our team accompanies you for your regulatory needs: drafting of documents, validation of regulated marking. To do so, we call upon the best experts in their field, senior writers, outstanding scientists, and experts from the pharmaceutical industry.