Collections of biological samples
Sourcing biological specimens with reliable clinical partners
Biological samples are used in research and development. Every project has specificities, and it can be quite complex to identify and contract with the right source of samples.
The biological material transfer is subject to regulation, which had another level of complexity to R&D project leaders.
This is why Labtoo developed a unique solution to support Labs, Biotechs, Medtechs and Pharmas companies in their procurement of samples.
Labtoo can be mandated in a fully customized mission to look for any types of human or non-human biospecimen, fresh, FFPE treated or frozen. We work with hospitals, biobanks, and CROs to look for the best samples according to specific needs. And we include regulatory checks and processes within all our missions.
Hospitals and CROs will work on projects that require either fresh samples collections or out of the context of care procedures (i.e. large blood volumes). These structures are able to perform clinical studies and sample collections, typically implementing informed consent forms, ethical reviews, and clinical team management. Clinical samples that have been collected for a given study may be stored and managed by a biobank for further treatments and usage.
Biobanks (also known as biological resource centers) are entities responsible for the management of biological samples and their associated data. These structures collect and preserve tissue samples or fluids in the form of biological collections from animals, plants, or humans. Some biobanks can be specialized in a type of biological samples: tumor bank, cell bank, serum bank, …
Biobanks are essential for biomedical research and have the capacity to conserve biological resources with different conservation methods: frozen tissues, liquid nitrogen, at room temperature, FFPE samples tissue, blood samples, serum, plasma, PBMC.
How can Labtoo support your biospecimen procurement project?
Look for existing samples already in collections & ready to be transferred
Set up a clinical biological collection and preparing contracts with Hospitals
Perform a feasibility study on the possibility to get access to specific samples
Do you need more information about collecting, stocking or performing test on biosamples?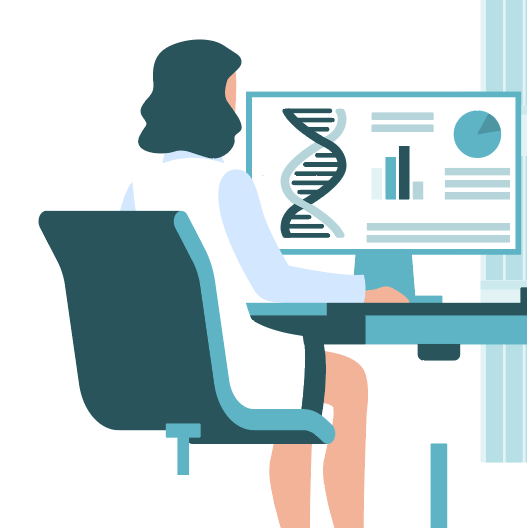 Discover our services in biobanking

Setting up a collection of biological samples
After a biopsy, or other procedure to retrieve a human sample, a sample may be retained, with the patient's consent, for research purposes.

Storage of clinical samples
The samples, after collection, must be stored under certain conditions, depending on their type and shelf life, to allow for their viability.
How is a sample request made?
Collecting, receiving and sending biological samples are regulated activities and must be declared and/or subject to authorization. The biobank or biological resource center assists external applicants in the structuring of their project and their administrative procedures.
Setting up a biological collection
The first step in setting up a sample collection is to identify the partner(s) with both access to patients with the disease of interest, and also the technical capacity to collect the type of biological samples required.
Biobanks will typically be able to respond individually to certain requests, and collectively to requests that require expertise or resources not available to them. This is particularly the case for specialized biobanks such as tumor banks, cell banks, serum banks, etc.
Since these are biological samples, the request must be motivated, clear, and included in a proposal that can be shared with the biobank. The required information generally relates to the nature of the project in which the biological collection is to be built up, the number and types of clinical samples desired, the processing and preparation of the samples for analysis, etc. The information should be provided in a clear and concise manner.
The biobank can decide for or against the setting up of the project; the files are submitted to a scientific committee, which must give its approval before proceeding with the project. If the project continues, a feasibility study is carried out to determine whether the biobank has the technical capacity for the application. A financial estimate, as well as the drafting of a contract is carried out by the biobank in order to finalize the agreement between the parties. Finally, the biobank puts in place the internal operating procedure for collection, reception, storage and preparation of the biological resources until they are taken over.
Access a pre-existing collection - availability
Retroactive sample release is a transfer of biological material to another organization (public or private) as part of a joint research program (research partnership). This partnership must be formalized by a research collaboration agreement or contract that defines the framework of the joint research between the partners and the use that will be made of the biological resources. Applications must also be motivated and included in a project, which will be submitted to a scientific committee or to the clinical manager of the biological collection for validation. These requests may concern tumor or non-cancerous samples, as well as blood cells in the case of regular requests.
Types of providers
There are two major categories of biological resource centers:
University hospital structures
The majority of biobanks and BRCs are attached to a public hospital organization, which give them access to clinical physicians and allow them for biological collections from patients.
Service companies
Some private service companies may provide collections built up in the course of in-house projects or organize sample collections for clinical projects.
These two types of service providers differ from their public or private nature and their degree of specialization in a certain type of biological resources: cell bank, tumor bank, serum bank, etc.
Used technologies
Automatic DNA and RNA extractors
Conservation cold environment: freezers -20°C, -80°C and tank Liquid nitrogen -180°C
Computer system for managing anonymized data
Estimated rates for this type of service
Setting up a collection: €5,000 to €15,000
The price of a biological sample depends on the preparation required (slide, fresh, nucleic acid extracts), the original organ, the desired quantity and the clinical information associated with the patient; and can vary from approximately €200 to €2,000.