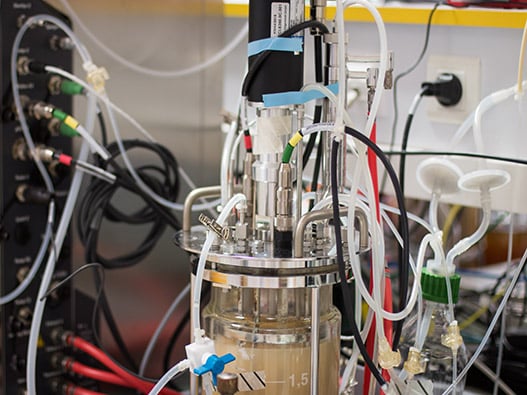 Service description
Biocatalysis, also known as enzymatic catalysis or biotransformation, is the use of enzymes to catalyse chemical reactions. For this purpose, enzymes that have been more or less isolated and/or enzymes that are still in living cells are used. This bioprocess service can be done using enzymes in free or immobilized form. The specificity of biocatalysis must be addressed by studies in several stages.
Materials to provide
Biological material



You will be able to exchange directly with the experts after filling in the form below

.



Further details on the project may be requested.
Typical deliverables
Analysis and Report
Study following the specifications validated with the Expert
Get started with your biocatalysis project
Please answer the fields below to be contacted by our team of scientists