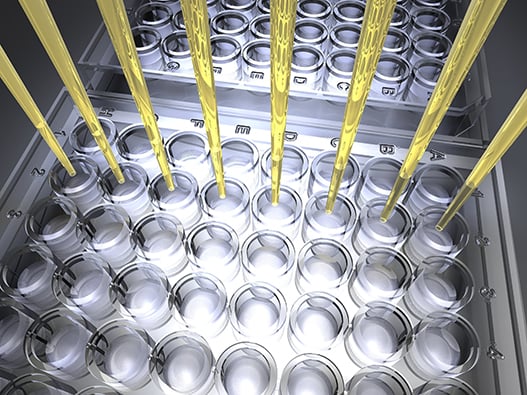 Service description
Biomarkers are endogenous molecules specific to certain diseases. They can either be found in diseased organs or in body fluids such as serum, urine, and saliva. Complex diseases and cancers are associated with extensive genetic changes causing complex effects on gene regulation, expression and translation, resulting in a cascade of consequences on cell functions. Identifying new biomarkers enable to understand these multivariate diseases and thus improve their diagnosis and care.
Materials to provide
Samples



Further details on the project may be requested.
You will be able to exchange directly with the experts after filling in the form below.
Typical deliverables
Analysis
Detailed study report
Get started with your HTS or HCS

biomarkers development program
Please answer the fields below to be contacted by our team of scientists