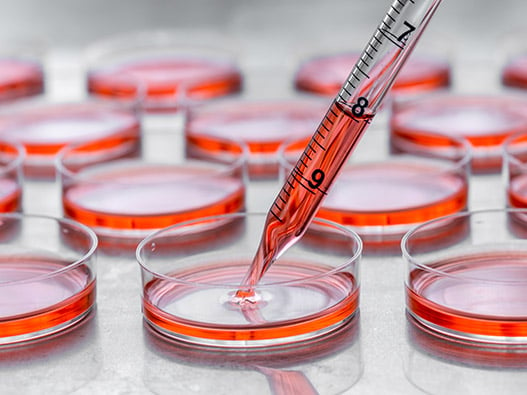 Service description
An immortalized cell line is a population of cells that has evaded cellular senescence and thus can divide indefinitely. Immortalized cells are most widely used as biological models in research, for example for the analysis of the biochemistry and cell biology of human cells. Each cell line provided is tested and growth conditions are provided.
Materials to provide
Description of the request



Further details on the project may be requested.
You will be able to exchange directly with the experts after filling in the form below.
Typical deliverables
Frozen vials with cells
Contamination tests results
Recommendations for culturing and subculturing
Safety documents
Study following the specifications validated with the Expert
Get started with your cell line preparation
Please answer the fields below to be contacted by our team of scientists