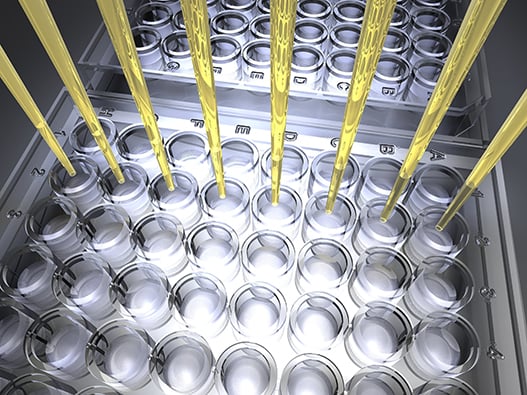 Service description
In the case an ELISA test is routinely used, it might be interesting for a lab to develop its own. In this experiment, an expert can develop ELISA kits according to specific needs in terms of strategy, detection method, and quantity needed.
Materials to provide
Primary and secondary antibodies (if needed)
Antigen with QC data
Positive and negative controls



Further details on the project may be requested.
You will be able to exchange directly with the experts after filling in the form below.
Typical deliverables
Development and optimization of the test
Labeling of primary antibody (direct approach) or secondary antibody (sandwich approach), or adding sufficient amount of labeled secondary antibody (competitive approach)
Full detailed protocol
Preparation of the plates
Study following the specifications validated with the Expert
Get started with your ELISA kit development project
Please answer the fields below to be contacted by our team of scientists