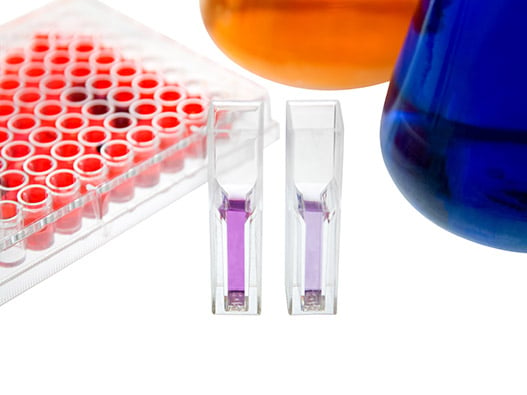 Service description
Enzyme-linked immunosorbent assay (ELISA) is a method used for the detection of an antibody or an antigen in a sample. A bait is coupled to a surface, and samples are added to the surface. In the case that the target is present, it will bind to the bait and this interaction will be measured. In this experiment, multiple types of samples can be used, including plasma, serum, and protein extracts.
Materials to provide
Samples in sufficient amount
ELISA kits & protocols, or references if needed to purchase
Description of the samples and quantitation data



Further details on the project may be requested.
You will be able to exchange directly with the experts after filling in the form below.
Typical deliverables
Sample treatments if required
Protein extracts and quantification if required
Provide kits if required
ELISA optimization and experiment
Reading
Providing raw data and analysis
Study following the specifications validated with the Expert
Get started with your ELISA analysis request
Please answer the fields below to be contacted by our team of scientists