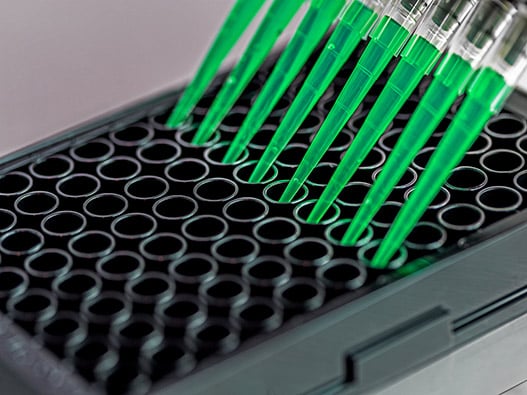 Service description
EliSpot is a highly sensitive immunoassay based on the ELISA technique. It measures the frequency of cells that produce proteins and other individual effector molecules such as cytokines. This method can be used to calculate the frequencies of B and T cells. The ELISpot assay can provide more reliable quantitative and qualitative data compared to other methods. This technique of detction is used to evaluate the efficacy of vaccines and the immunogenicity of biological products.
Materials to provide
Samples



Further details on the project may be requested.
You will be able to exchange directly with the experts after filling in the form below.
Typical deliverables
Study following the specifications validated with the Expert
Get started with your EliSpot project
Please answer the fields below to be contacted by our team of scientists