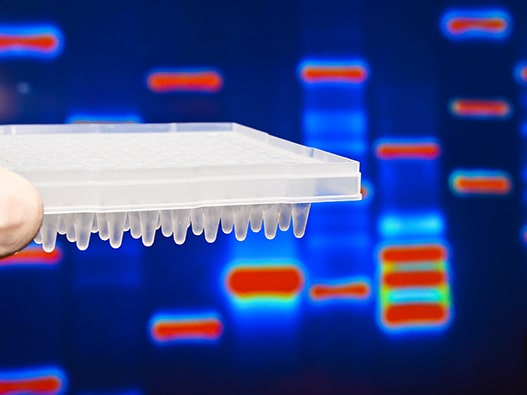 Service description
Immunoprecipitation is a very sensitive and specific method to enrich a complex mixture with a protein of interest, or in the case of a co-immunoprecipitation, with proteins and molecules associated with the protein of interest. Different experimental outcomes can be important, such as quantity or specificity of protein immunoprecipitated, depletion of target, co-immunoprecipitation, coupling or radio-labelled protein expression assay (i.e. pulse chase exp).
Materials to provide
Samples
Antibodies
Requirements for specific components in buffers



Further details on the project may be requested.
You will be able to exchange directly with the experts after filling in the form below.
Typical deliverables
Extraction of proteins
Purchase of antibodies
Immunoprecipitation
Output as requested (IP in buffer, Gel, Western Blot, Co-IP test)
Full detailed protocol
Results analysis
Study following the specifications validated with the Expert
Get started with your immunoprecipitation project
Please answer the fields below to be contacted by our team of scientists