In silico alternative identification to a specific antibody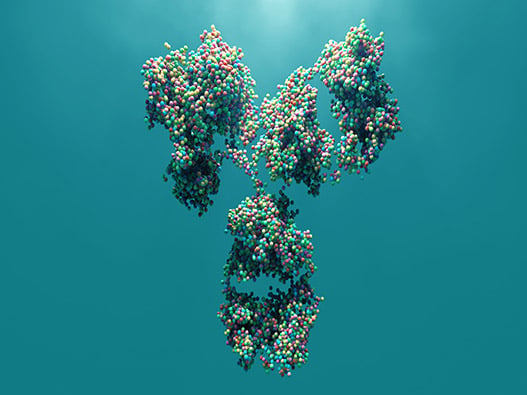 Service description
This method allows the comparison of the CDRs (Complementary Determining Region) of the sequence and structure of an antibody with those available in a database. Antibodies with similar CDRs can bind to the same target molecule.
Materials to provide
Antibody sequence



Further details on the project may be requested.
You will be able to exchange directly with the experts after filling in the form below.
Typical deliverables
PDB files of the 30 top-ranked antibody-antigen complexes structures
Peptides sequences
Raw and analyzed experimental data
Complete report with validation methods
Study following the specifications validated with the Expert
Get started with your in silico antibody alternative identification
project
Please answer the fields below to be contacted by our team of scientists