Intestinal epithelium in vitro model assay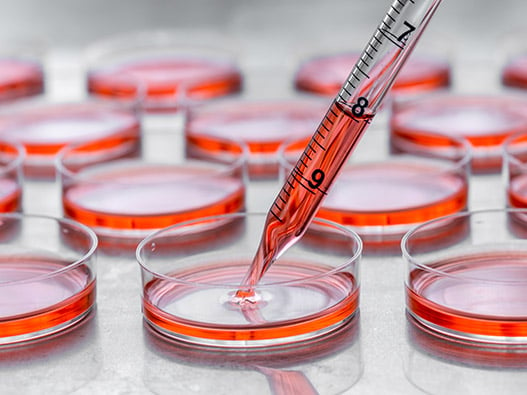 Service description
The intestinal epithelium, by virtue of its location at the interface between the internal and external environment of the body, must ensure both the protection of the body (barrier function and immune function) and the absorption and metabolism of the molecules contained in the intestinal lumen (transport function and metabolism function). These techniques are applicable to the study of the effects of drugs, toxins, bacteria (probiotics or pathogens), or others. Several tests are available: viability, barrier function, digestion function, absorption and metabolism function, immune function.
Materials to provide
Cells / compounds to be tested



Further details on the project may be requested.
You will be able to exchange directly with the experts after filling in the form below.
Typical deliverables
Assay set up
Experimentation
Analysis of the results
Study following the specifications validated with the Expert
Get started with your intestinal epithelium model analysis
Please answer the fields below to be contacted by our team of scientists