Inverse gas chromatography analysis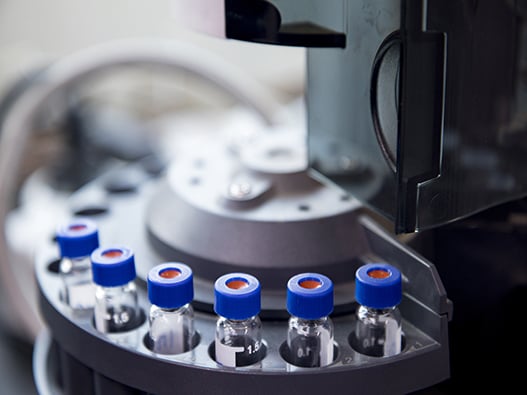 Service description
Inverse gas chromatography (IGC), which allows the measurement of surface properties of solids (powders, polymers, fibres, pigments, carbons, mineral oxides, API, excipients, etc.). This technique allows for example to compare batches (quality control), but also to study the influence of ageing, the effect of grinding, the effect of surface treatment (chemical, thermal, coating) or to follow the evolution of the surface according to storage conditions.
Materials to provide
Samples
Security data sheets
Information such as BET surface and grain size should be provided (if known



Further details on the project may be requested.
You will be able to exchange directly with the experts after filling in the form below.
Typical deliverables
Full expert report
Presentation of the results
Personalized follow-up after the service in case of questions from the client and follow up on their needs in terms of new or additional analysis requirements
Get started with your inverse gas chromatography project
Please answer the fields below to be contacted by our team of scientists