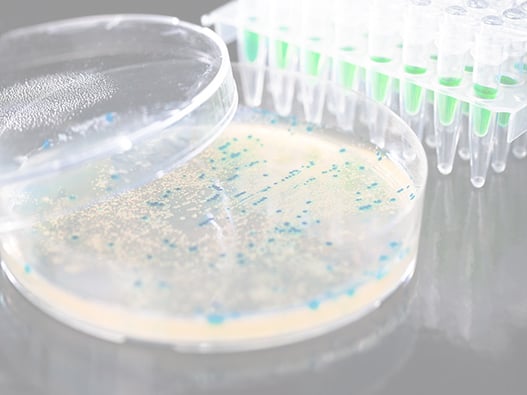 Service description
Molecular cloning is one of the basic manipulations of genetic engineering. It consists of inserting a DNA fragment of interest (called insert) in a suitable vector such as a plasmid for example. This service allows inserting multiple cassettes (up to 5), from multiple promoters and ORFs to create custom constructions.
Materials to provide
Matrix


Further details on the project may be requested.
You will be able to exchange directly with the experts after filling in the form below.
Typical deliverables
Vectors in sufficient quantity
Study following the specifications validated with the Expert
Get started with your multigenic plasmid cloning
Please answer the fields below to be contacted by our team of scientists