Gene expression analysis by qPCR using multiple probes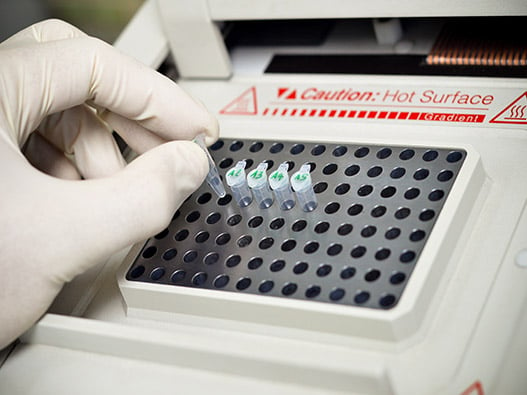 Service description
Multiplex quantitative PCR (qPCR) with probes is a powerful technique that combines the amplification of a specific DNA fragment using PCR with the highly-sensitive detection of fluorescence in the sample using specific probes. In this case, multiple probes are used during the same amplification. Using different fluorophores will allow for the quantification of different amplifications.
Materials to provide
Samples in sufficient amount
Primers and probes, or accession number of the gene of interest
Description of the samples and QC data



Further details on the project may be requested.
You will be able to exchange directly with the experts after filling in the form below.
Typical deliverables
Extracts
RT-PCR
QC of extracts
NTC or NAC controls
qPCR experiment in replicates
Controls
Melting curve
Relative quantification
Data analysis
Study following the specifications validated with the Expert
Get started with your

qPCR gene expression analysis project
Please answer the fields below to be contacted by our team of scientists