Quantification of biomarkers by MSD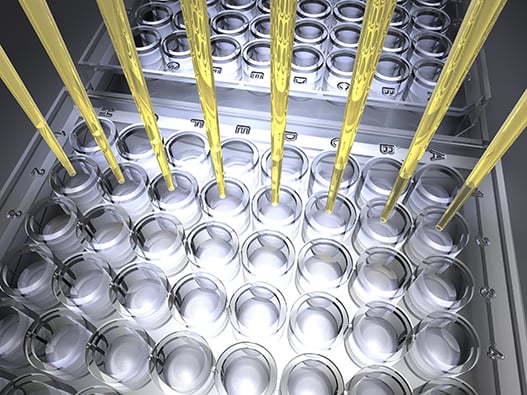 Service description
MSD© (Meso Scale Discovery) technology is a multi-ELISA plate (up to 10 molecules measured simultaneously in 50 μL of the sample). The combination of electrochemiluminescence and patterned matrices brings speed and high density of information to the research through miniaturization and organization and can reach detection sensitivity of the test to down to pg/ml. The determination of biomarkers in oncology, neurology, or cardiology can be an essential step in the development of new therapies.
Materials to provide
Samples
Kits if needed
Description of the samples and quantitation data



Further details on the project may be requested.
You will be able to exchange directly with the experts after filling in the form below.
Typical deliverables
Samples treatment
Protein extracts and quantification
can include the kits
Reading
Raw data and analysis
Advanced analysis
Study following the specifications validated with the Expert
Get started with your biomarkers quantification by MSD technology project
Please answer the fields below to be contacted by our team of scientists