Solid-state & liquid-state bioprocessing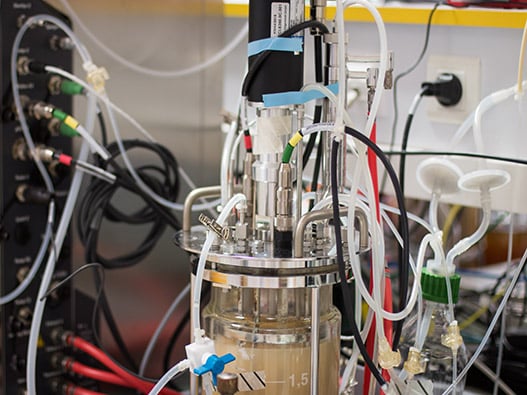 Service description
Fermentation in different states (liquid or solid) consists in using microorganisms or cells as a means of production in an industrial process. This increases biomolecular production yields and reproducibility. The constraints specific to bioprocessing must be addressed during the feasibility, optimization, scale-up, and production phases.
Materials to provide
Biological material



You will be able to exchange directly with the experts after filling in the form below

.



Further details on the project may be requested.
Typical deliverables
Analysis

Study following the specifications validated with the Expert
Get started with your bioprocessing project
Please answer the fields below to be contacted by our team of scientists