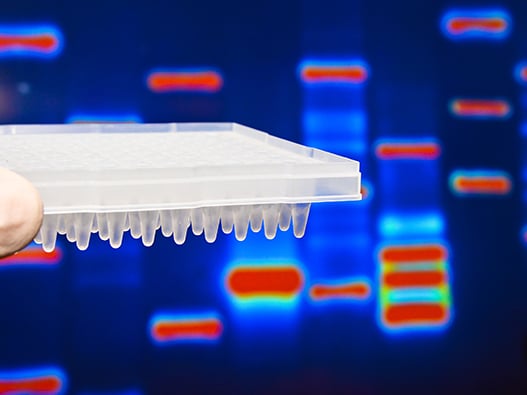 Service description
Western blot is a very popular method to determine the amount of a target protein in a sample. It is based on the sensitive recognition of an epitope by a specific antibody, followed by the recognition of the primary antibody by a secondary antibody typically coupled to a detection compound such as a fluorophore or a chemiluminescence substrate.
Materials to provide
Samples
Description of samples
Specific requirements & quantification



Further details on the project may be requested.
You will be able to exchange directly with the experts after filling in the form below.
Typical deliverables
Extractions
Protein quantitation
Provide primary and secondary antibodies
Western blot
High resolution pictures of the results
Analysis
Study following the specifications validated with the Expert
Get started with your quantitative Western blot request
Please answer the fields below to be contacted by our team of scientists