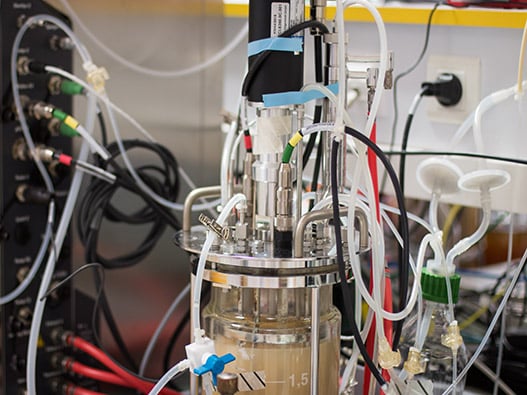 Service description
Downstream processing refers to the recovery and the purification of biosynthetic products, particularly pharmaceuticals, from natural sources such as animal or plant tissue or fermentation broth, including the recycling of salvageable components and the proper treatment and disposal of waste. This requires a multi-step process, in general a cell breakage step, a separation step, a purification step and a stabilization step.
Materials to provide
Samples


Further details on the project may be requested.
You will be able to exchange directly with the experts after filling in the form below.
Typical deliverables
Analysis & Report
Study following the specifications validated with the Expert
Get started with your DSP project
Please answer the fields below to be contacted by our team of scientists