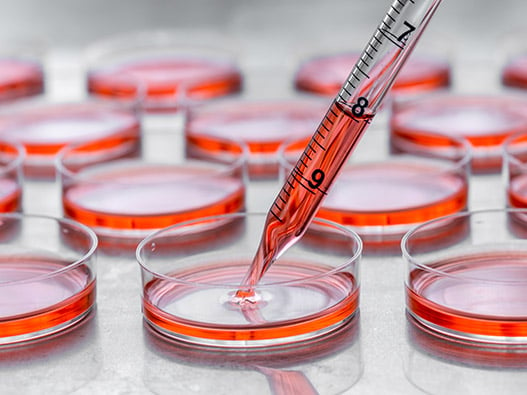 Service description
The inflammation reaction is a protective reaction of the body against aggression/infection. However, inflammation in the absence of an aggressor (autoimmune inflammation) or uncontrolled over time (chronic inflammation) and/or in space (generalized inflammation) is harmful to the body. It is, therefore, necessary to look for anti-inflammatory molecules. Two types of tests are proposed: a cell test to report the activity of the NFkB promoter, and a test on non-reporting cells to measure inflammation markers.
Materials to provide
Compounds to test



Further details on the project may be requested.
You will be able to exchange directly with the experts after filling in the form below.
Typical deliverables
In vitro assays set up
Test
Effect results analysis
Study following the specifications validated with the Expert
Get started with your anti-inflammatory effect cellular assay
Please answer the fields below to be contacted by our team of scientists