Antibody development by phage-display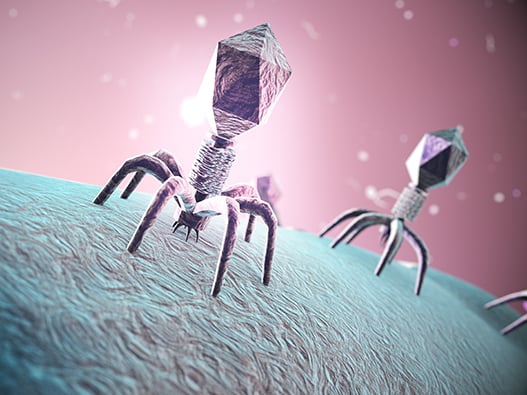 Service description
Antibody phage display (APD) is based on genetic engineering of bacteriophages and repeated rounds of antigen-guided selection and phage propagation. It allows the selection of mAbs and greatly facilitates the production of recombinant antibodies, under multiple formats (scFv, Fab, etc.).
Materials to provide
Antigens in sufficient amount

Information regarding the type of antibody
Further details on the project may be requested.
You will be able to exchange directly with the experts after filling in the form below.
Typical deliverables
Animal immunization
Phage library preparation
Selection of clones by panning: 3-10 clones selected for each antigen
Binding specificity determined by ELISA
Recombinant antibody production
Study following the specifications validated with the Expert
Get started with your antibody development
Please answer the fields below to be contacted by our team of scientists