Cell apoptosis model assay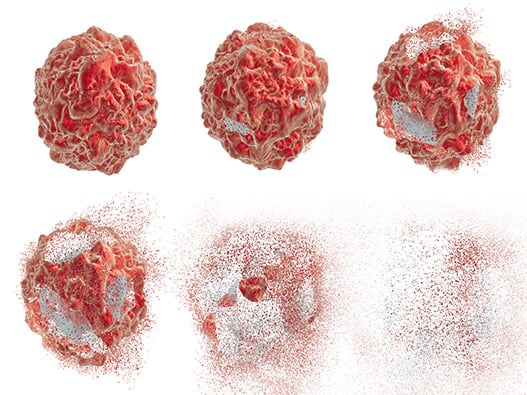 Service description
Apoptosis corresponds to the genetically-controlled self-destruction of individual cells not leading to an inflammatory response. Multiple techniques allow for the measurement of apoptosis within a cell population, including measurement of caspases activity, cytochrome C release, nuclear staining, flow cytometry-based techniques such as TUNEL, mitochondrial transmembrane potential measurement, and protein markers measurement.
Materials to provide
Cell cultures, plasmids, compounds, with known conditions



Further details on the project may be requested.
You will be able to exchange directly with the experts after filling in the form below.
Typical deliverables
Cell culture and cell assay with each condition done in triplicates
Publication ready pictures
Raw data (pictures, flow charts, etc…)
Short interpretation
Advanced analysis
Study following the specifications validated with the Expert
Get started with your cell apoptosis assay project
Please answer the fields below to be contacted by our team of scientists