Confocal microscopy analysis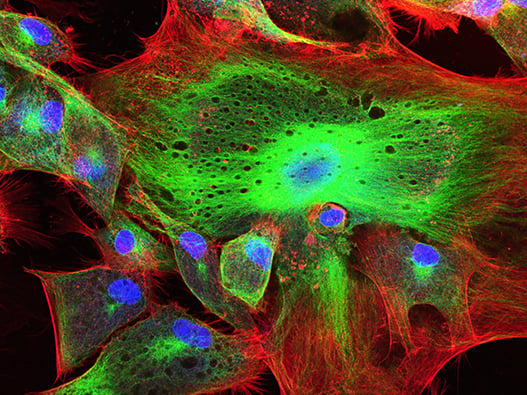 Service description
A confocal microscope is a specific fluorescent microscope used in imaging to increase optical resolution and contrast compared to the epifluorescent microscope, by eliminating out-of-focus light. Image collection requires scanning, thus the data collection is significantly slower than other microscopes, however, the scanning makes it an excellent candidate to generate 3D images. Specific needs in terms of treatment, data collected, etc. can be specified to generate a full experimental observation.
Materials to provide
Cell growth conditions
Any specific treatment material (plasmid, cell line, compound)



Further details on the project may be requested.
You will be able to exchange directly with the experts after filling in the form below.
Typical deliverables
Culture of cells
Treatment and transfection of cells
Immunostaining
Imaging of the cells
Live-cell imaging
High resolution pictures
Study following the specifications validated with the Expert
Get started with your confocal microscopy project
Please answer the fields below to be contacted by our team of scientists