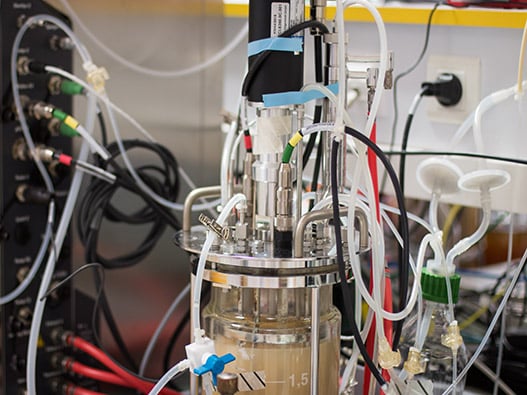 Service description
Epitope mapping is a technique use to identify the binding site (epitope) of an antibody on its target. This is important to understand both the mechanism of action (MoA) of the antibody and to protect (patent) the antibody. The binding site can be linear (composed of a linear set of amino acids) or as in more than 90% of cases be discontinuous/conformational. This implies that residues that are not adjacent in the protein sequence are structurally close due to the 3-dimensional conformation of the protein. In order to identify the conformational epitope, the technique combining protein digestion with mass spectrometry allows this identification with high sensitivity and good resolution, while limiting the amount of ligand and antibodies required.
Materials to provide
Samples


Further details on the project may be requested.
You will be able to exchange directly with the experts after filling in the form below.
Typical deliverables
Downstream analysis & Report
Study following the specifications validated with the Expert
Get started with your Conformational epitope identification project
Please answer the fields below to be contacted by our team of scientists