Antibody humanization by CDR-grafting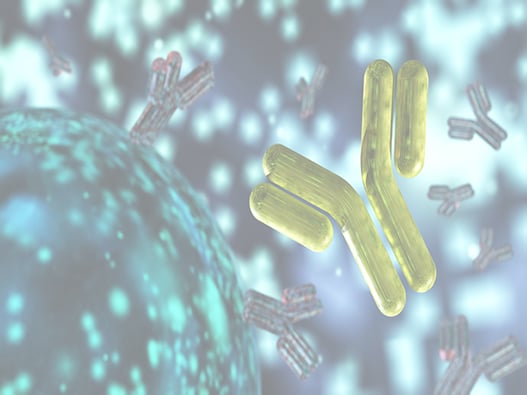 Service description
The humanization of antibodies reduces the potential immunogenicity of a mouse parental antibody in a human context and increases its stability. These experiments include the integration of variable regions (CDRs) of a "parental" monoclonal antibody into a human immunoglobulin structure and optimizing this integration and then expressing the antibodies. In this service, it is possible to select different options such as sequence optimization or chimeric antibody expression.
Materials to provide
Hybridomas expressing the antibodies to humanize
Information regarding the hybridomas
Further details on the project may be requested.
You will be able to exchange directly with the experts after filling in the form below.
Typical deliverables
Antibody sequencing
Development of a chimeric antibody
Optimisation of sequences
Variants production and tests against the chimeric version
Production of antibodies best candidates in specified amount
Quality control of the production
Antibody expression vectors sequenced and provided in desired format
Study following the specifications validated with the Expert
Get started with your antibody humanization
Please answer the fields below to be contacted by our team of scientists