Immortalized cell lines development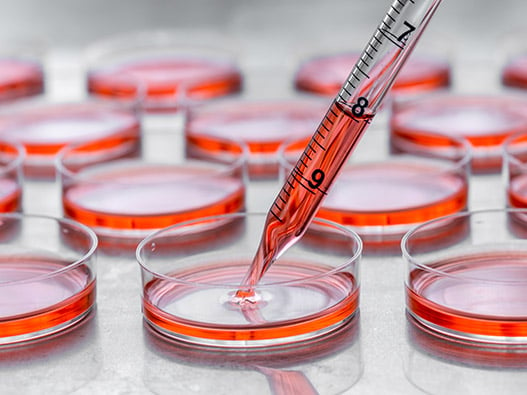 Service description
This service includes the preparation of immortalized cell lines from purified cells, for example primary cultures. This involves culturing the cells, immortalizing them, and culturing them to verify the immortalization rate. Immortalized cells can then be shipped.
Materials to provide
Primary cells
Culture conditions



Further details on the project may be requested.
You will be able to exchange directly with the experts after filling in the form below.
Typical deliverables
Cells culturing
Immortalization
Determination of immortalization efficiency (i.e. > 30 passages minimum confirmation)
Mycoplasma test
Controls according to the immortalization method (qPCR or eq)
Images of cells
Critical reagent test if required
Frozen vials with cells
Study following the specifications validated with the Expert
Get started with your cell line immortalization project
Please answer the fields below to be contacted by our team of scientists