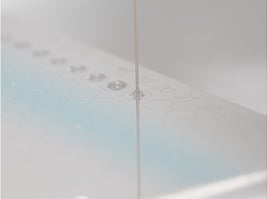 Service description
The purpose of the determination of metals is to detect the presence of heavy metals in drugs, or in metal-based medical devices (quantum dots). It also allows the determination of metals in animals, or in in vitro samples for biodistribution studies. In this service, the determination of metal can be done by inductively coupled plasma mass spectrometry (ICP-MS) or by atomic absorption spectrometry (AAS).
Materials to provide
Samples in sufficient amount

Description of the samples

Type of metal to quantify
Further details on the project may be requested.
You will be able to exchange directly with the experts after filling in the form below.
Typical deliverables
Report file and data analysis

Study plan following the specifications validated with our experts
Get started with your impurities and metal dosage project
Please answer the fields below to be contacted by our team of scientists