Monoclonal antibodies development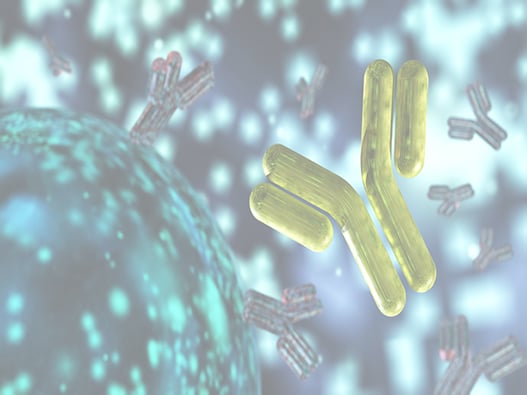 Service description
Monoclonal antibodies are antibodies made by an immune cell population coming from a unique clone. Steps to obtain monoclonal antibodies include: Immunization of an animal, like a mouse, collection of spleen cells, hybridization of cells with myeloma cells, culturing of the hybridomas, selection of positive antibody secreting clones, production in culture and testing. The main advantage of monoclonal antibodies is the reproducibility among batches of production.
Materials to provide
Antigens in sufficient amount
Details regarding the antigens
Negative controls
Further details on the project may be requested.
You will be able to exchange directly with the experts after filling in the form below.
Typical deliverables
ELISA data >1:128,000
Western blot data
Affinity purified antibody (quantity as required)
QC report
Study following the specifications validated with the Expert
Get started with your monoclonal antibody development
Please answer the fields below to be contacted by our team of scientists