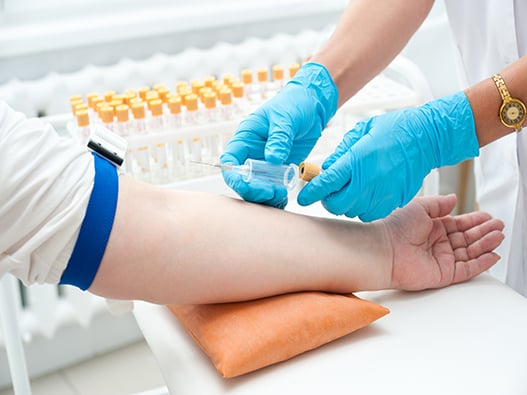 Service description
SARS-CoV-2 vaccine development programs may require the use of human samples such as serum, swabs, or respiratory tract tissues. These human biological samples (HBS) are made available in some cases under authorization from health care facilities such as hospitals.
Additional services can be performed on the samples: DNA extractions, diagnostics kit testing, setting up specific protocols for the collection, etc.
This consulting service is designed for Biotech companies developing SARS-CoV-2 new vaccines.
Materials to provide
A specific regulatory process is required for approval of projects



Further details on the project may be requested.
You will be able to exchange directly with the experts after filling in the form below.
Typical deliverables
Samples collection following the specifications validated with the Expert
Get started with your COVID-19 human biological samples request for vaccine development
Please answer the fields below to be contacted by our team of scientists