Stable cell lines development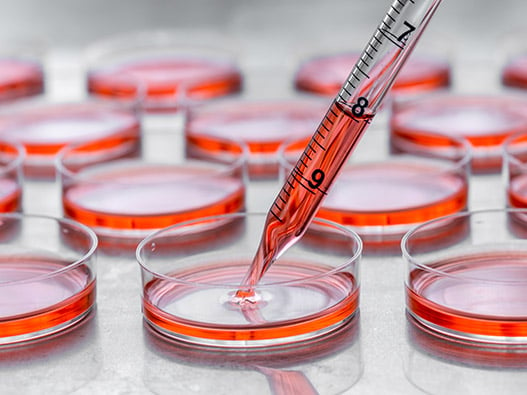 Service description
Stable cell line generation is a set of technique that allows for the long-term expression or inhibition of a gene of interest in an eukaryotic cell. Culture cells are transfected by linear or circular DNA and plated. Cells are then isolated into separated wells, selected for the presence of the transfected DNA (typically using antibiotics) and analyzed for the expression of the gene of interest.
Materials to provide
Primary cells / Cell lines
Culture conditions



Further details on the project may be requested.
You will be able to exchange directly with the experts after filling in the form below.
Typical deliverables
Stable clones generation
Multiple clones included per sample
Verification by qPCR and/or Western blot
Frozen vials of stable cells
Culture conditions
Study following the specifications validated with the Expert
Get started with your stable cell line development project
Please answer the fields below to be contacted by our team of scientists