Histology tissue preparation and analysis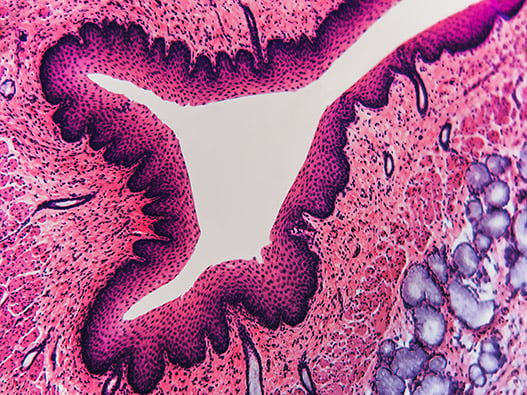 Service description
Histology refers to the process of imaging tissue section by exploiting different principles of staining: specific dyes, antibody or nucleic acid probes. Experimental procedure includes tissue slicing, sample preparation, staining and image collection. Histology is widely used in the diagnosis of abnormal cells and in understanding the distribution in cells of specific molecular markers.
Materials to provide
Samples (fixed/unfixed cells, tissues or slides)
Samples description
Required analysis



Further details on the project may be requested.
You will be able to exchange directly with the experts after filling in the form below.
Typical deliverables
Fixing samples
Cut, prepare, and mount on slide
Dye stain
IHC staining
In situ hybridation
High-resolution pictures and/or slide scanning
Fully detailed preparation protocol
Report and results analysis
Study following the specifications validated with the Expert
Get started with your histology tissue preparation and analysis
Please answer the fields below to be contacted by our team of scientists