Qualification of HCP quality kits by ELISA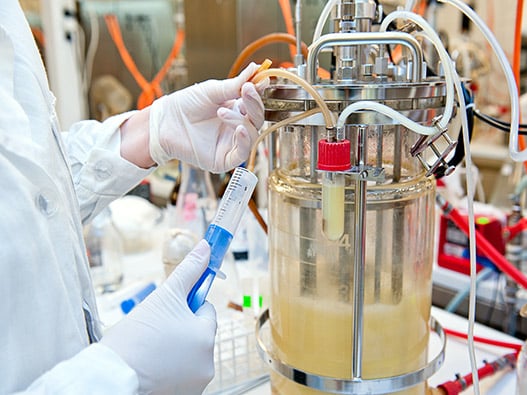 Service description
During the production process, contamination by host cell proteins (HCP) is nearly inevitable. Their presence can impact product efficiency (fragmentation or modification of the DS) but also compromise patient safety. The presence of HCP caused clinical phases to be stopped or put on hold (i.g. Genentech stopped its Lebrikizumab program because of the presence of PLBL2 associated with DS fragmentation and immunogenicity patients). The control of HCP is now required by health authorities and the levels of HCP (for protein DS) must be less than 100 ppm. The quantification of HCP is commonly done by ELISA (Enzyme-Linked Immunosorbent Assay). However, the validation of commercially available tests (called "generic") is essential. First of all an extensive validation of the ELISA: LOD/LOD, spike recovery, dilution linearity ... with customer samples must be performed. The second step consists of validating the coverage of the kit antibodies against the customer's HCP.
Materials to provide
Information about the project



Further details on the project may be requested.
You will be able to exchange directly with the experts after filling in the form below.
Typical deliverables
Limit of detection (LOD)
Limit of quantification (LOQ)
Dilutional linearity
Coverage
Study following the specifications validated with the Expert
Get started with your q

ualification of HCP quality project
Please answer the fields below to be contacted by our team of scientists